Blue Magic Music is proud to announce that Keith Heisler of Cypher Machine has joined the Blue Magic String family. 
"I have used a lot of strings and have always gone with a heavy bottom and lite top for years. These strings fell into my lap and I love them. I have been using the 11 to 48 gauge due to our lower and alternate tunings. Great ring and tone, last a long time and are great at staying true and in tune. 
Now with the capability of getting a custom set made to my 10-52 gauge, I look forward to using them on all my guitars from now on. 
I would put these up against any of the big brands all day long, including premiums. Grab a pair and enjoy the sexy tones they give you! Sexy as Fuck!!" 
Keith Heisler 
Cypher Machine
https://bluemagicmusic.com/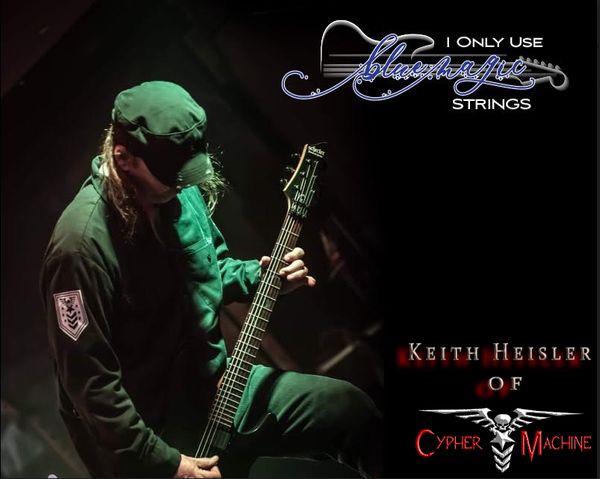 Shows Coming Up
 -----
PARANORMAL FEST  
Oct 28th  
At THE OLD GILCHRIST COUNTY JAIL  
313 NW 2nd St, Trenton, FL.
-----
2023
-----
June 9th
Ollies Pub
1019 Cape Coral Pkwy
East C ape Coral, FL.
-----  
June 10th
The Brass Mug
1450 Skipper Rd
Tampa, FL. 
----- 
June 16th
Haven Lounge
6700 Aloma Ave
Winter Park, FL.
-----